The moment I laid eyes on New Orleans, I was in love with the city and all its appurtenances. I visited years ago for a convention, since that visit, it has left such a mark on my very being. The food, libations, culture, art, vibe, and environment has left a deep impression.
There was a lot of adventure packed into one quick week and we tiptoed between the lines of the Crescent City's gorgeous darkness and its intense romance.
Our stay at the Astor Crowne Plaza-New Orleans French Quarter was quite lovely. The building interior is attractive and the hotel is conveniently right on Bourbon Street.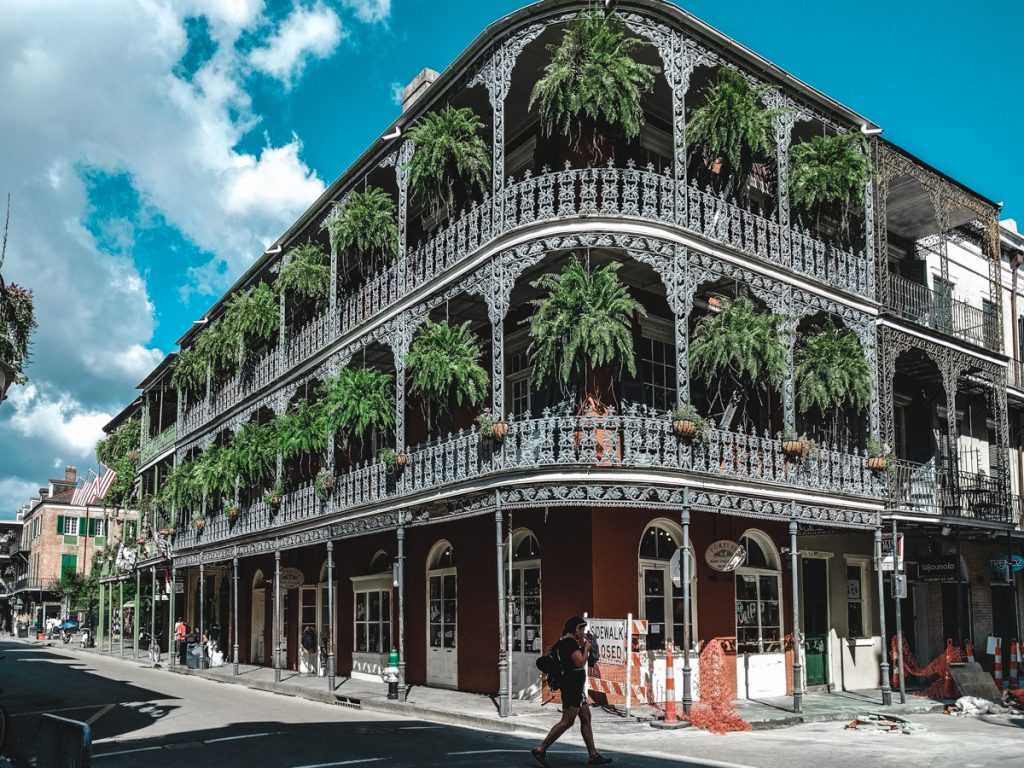 Generally, I love to explore spots that are off the beaten track. We walked down Bourbon Street a little bit but primarily avoided the crowds. The majority of our window-shopping was in the antique shops along Royal Street.
My husband and I went on both a ghost and a vampire tour. These tours were occasionally cheesy. However, these were superb opportunities to walk around looking at the buildings and hear fascinating stories. One of my favorite parts was the apocryphal legends surrounding keyholes. Many keyholes were installed upside-down around New Orleans to deter vampires and the undead from entering a building. The haunting stories of the LaLaurie Mansion (formerly owned by actor Nicholas Cage) and the chilling tales from Lafitte's Blacksmith Shop Bar were highly entertaining.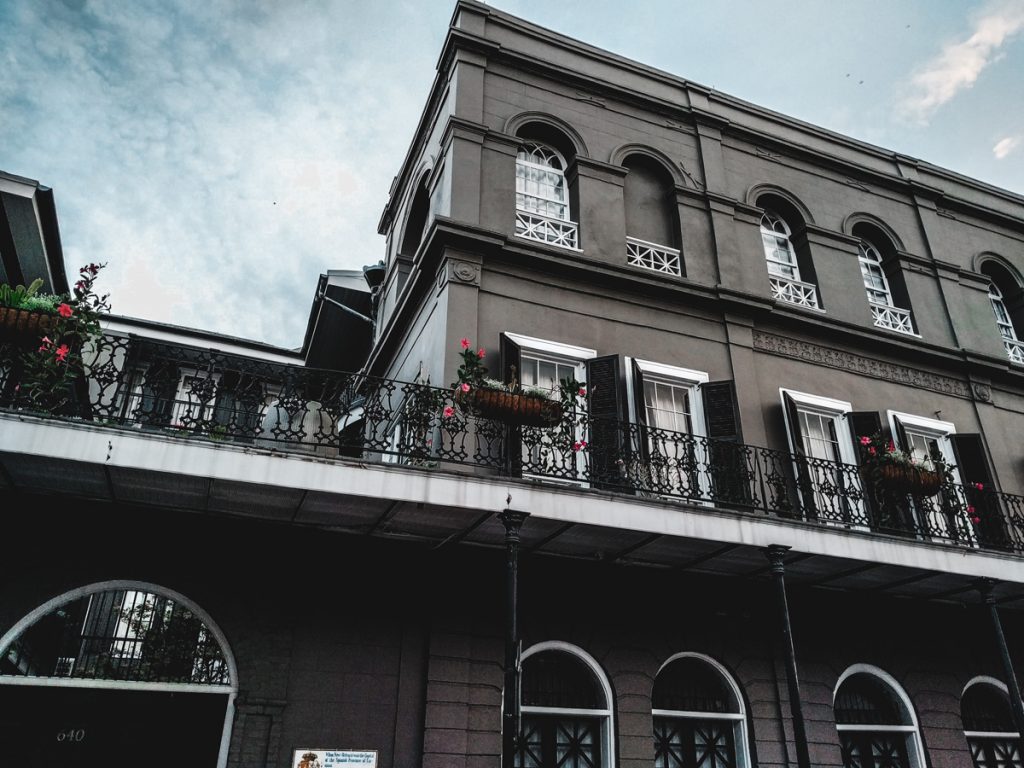 Nearly every night we made a midnight pilgrimage to Café Du Monde for powdered sugar smothered beignets and café au lait. Delicious fried dough and chicory coffee here is not haute cuisine by any stretch of the imagination, but a quintessential New Orleans experience.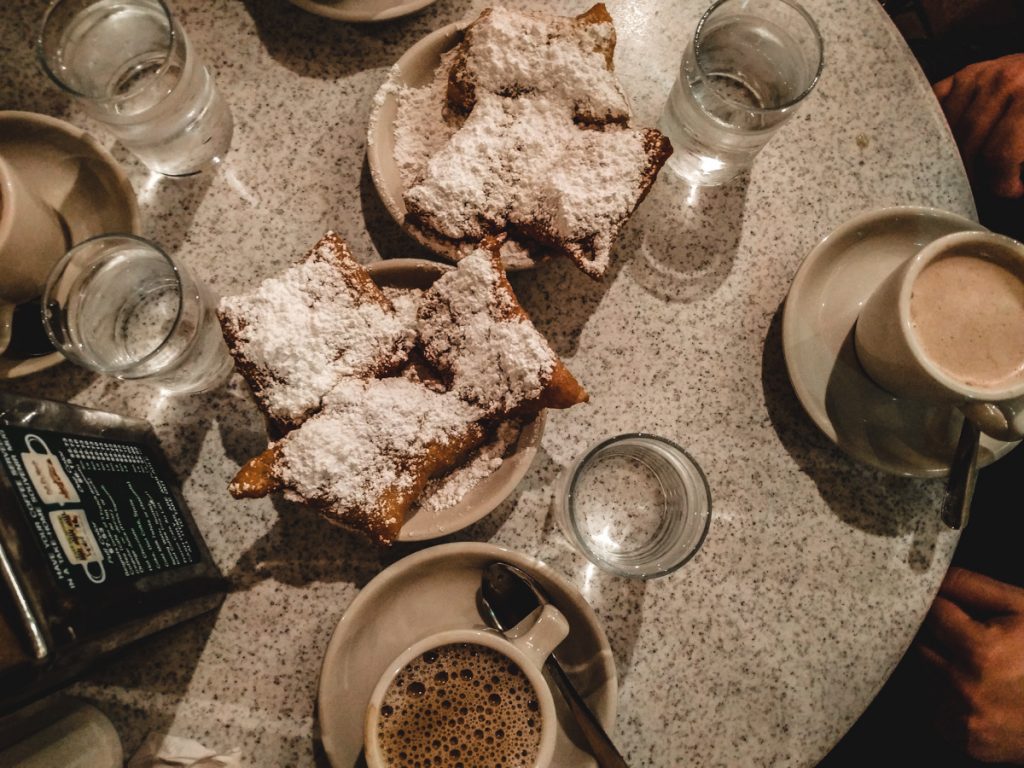 The atmosphere at Court of the Two Sisters was itself so memorable that I do not remember what I ate from the brunch buffet. There was live jazz music and we sat in a picturesque courtyard covered in greenery and string lights. The melody of La Vie en Rose drifted through the air and brought sweet tears to our eyes and filled our hearts with love.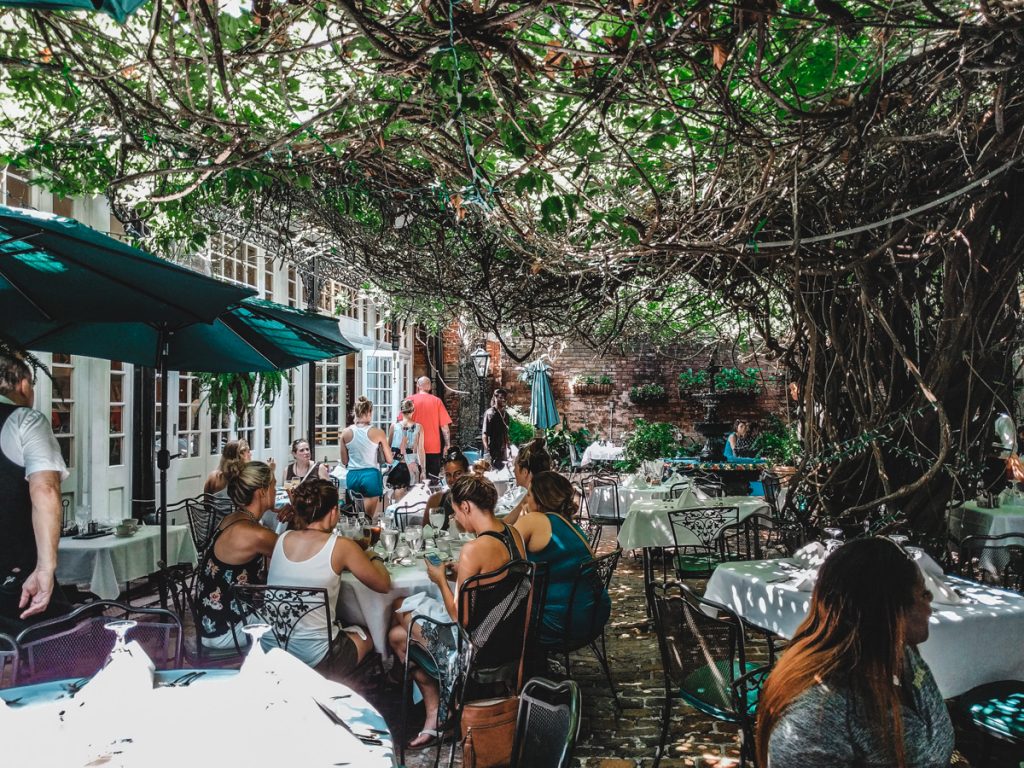 We dined at Brennan's twice. Do be sure to order their famous tableside bananas foster. Additionally, they had an amazing bread pudding on the menu. The turtle soup was an intriguing enough dish to try. Eggs benedict is one of my weaknesses and the one at Brennan's did not disappoint.
Lafayette Cemetery No. 1 is a must-see sight for its history and role in many movies such as Interview with the Vampire. It was fascinating to see the family tombs packed in every inch of the graveyard and the burial process. Notably, Commander's Palace is located right next door, but unfortunately, we did not get an opportunity to dine there during this trip. It's number one on my list of restaurant spots to go to on my next trip.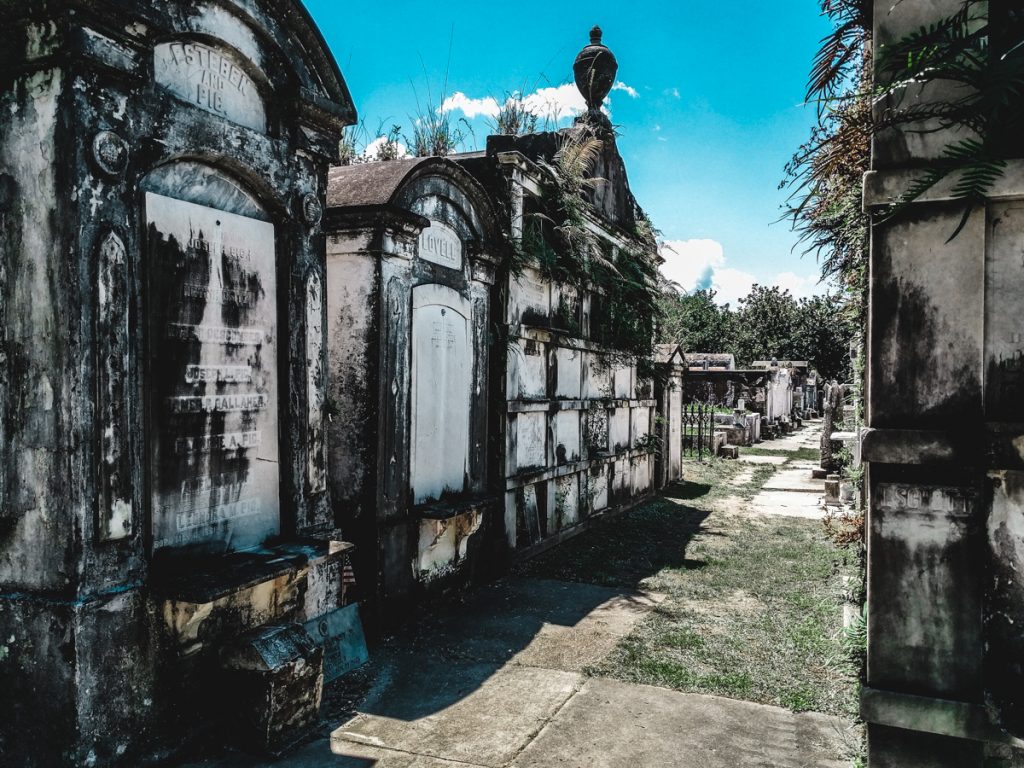 Arnaud's French 75 Bar was the most intimate place for cocktails. The namesake French 75 cocktail here is a must. With the dark, carved woods of the bar, I felt transported back to a most luxurious time.
Arnaud's was not the only memorable bar visit. I sipped on a Vieux Carre at the iconic, rotating Carousel Bar in the Hotel Monteleone. In addition, we also waded deeper into tourist-land and had Hurricanes at Pat O'Brien's. At the Old Absinthe House, watched as our bartender poured a ritualistic absinthe, sugar, water, and flame concoction on top of the 200-year-old bar.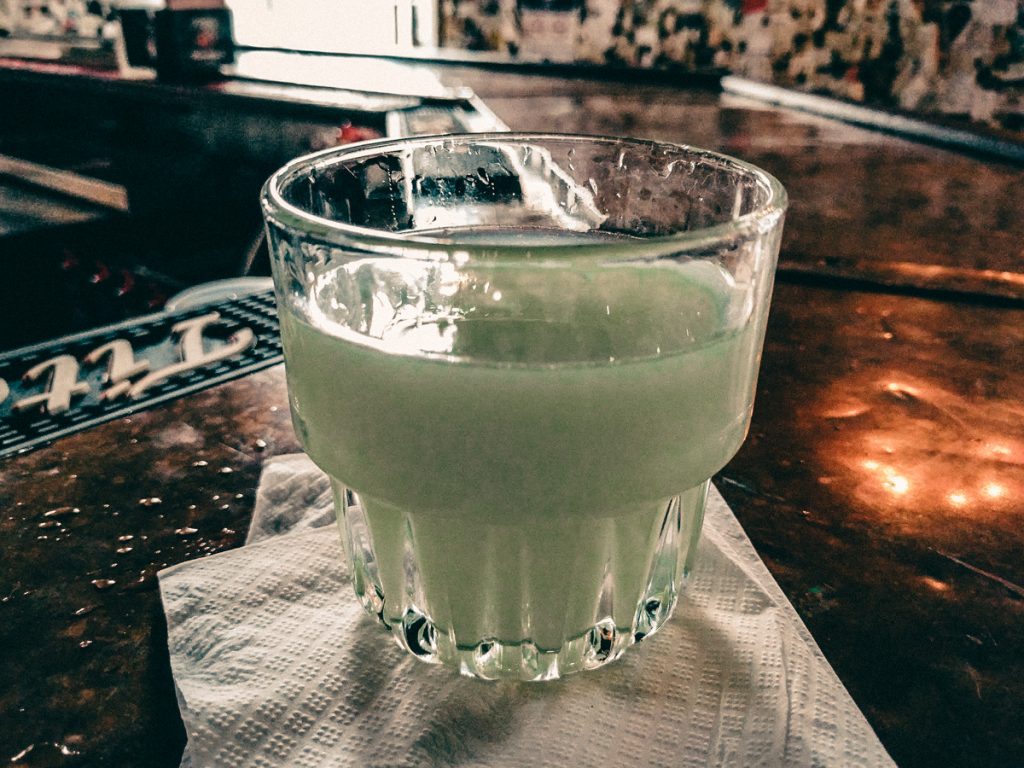 If you need a respite from the crowds, City Park is a sprawling and lush locale with plenty of walking trails, natural beauty, and sculptures.
I ate creole and cajun til I nearly burst. We consumed lots of étouffée, gumbo, and po' boys. Nevertheless, we did not partake of crawfish because it was not in season. I felt like I ate a seabed worth of oysters in every possible preparation known to humankind. I do not regret any of my gluttony.
Visiting New Orleans set me in a world steeped in dark, rich history, delicious food and drinks, and extraordinarily romantic settings. I can not recommend it highly enough for your next United States trip.