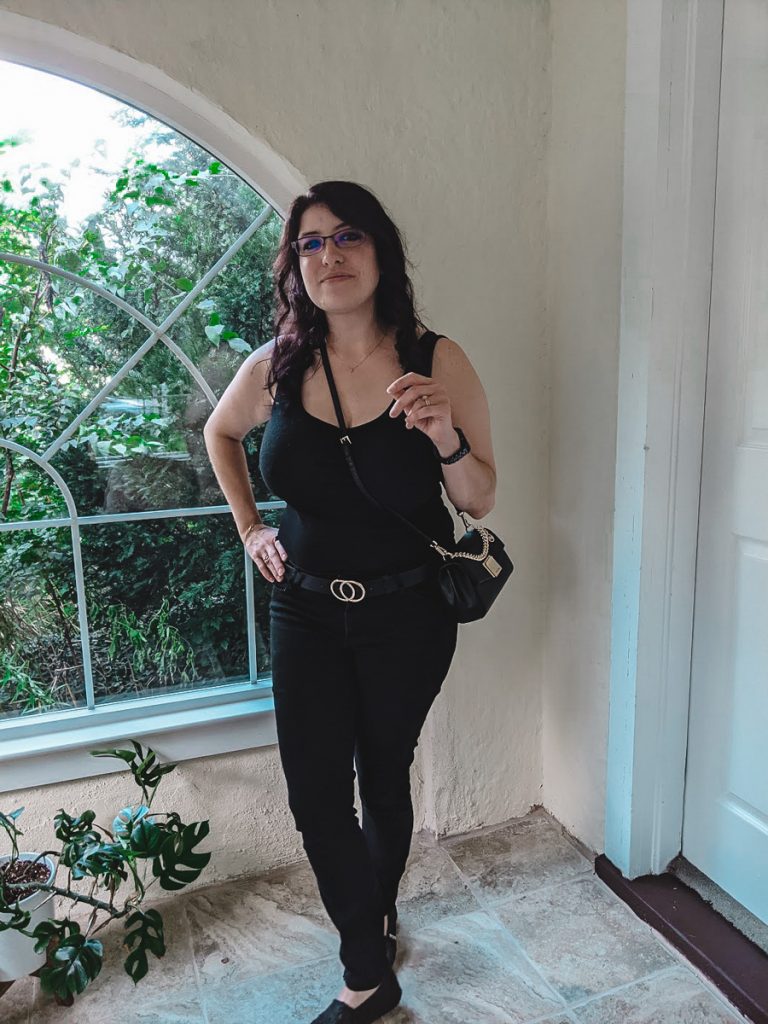 I wore an all black outfit to New York City to see Hadestown on Broadway. I love pairing all black with gold accessories. My good friends live in Queens. We popped over to see them for fresh-made pasta dinner at an outdoor Italian restaurant. Pop the prosecco. It was a considerably hot day for late September, which is why I chose to wear a tank top for the drive and dinner. For the show, I wore one of my favorites: a sheer tie-front black blouse from H&M.
The show was incredible! I highly recommend seeing it and am feeling very fortunate to see the original Broadway cast.
This site contains affiliate links to products. We may receive a commission for purchases made through these links.