I have the perfect little black dress for a wedding with a cocktail attire dress code. The cap-sleeve dress is an absolute steal of a price. This head-turning ensemble will make other party-goers wonder who the conspicuous vampire is and whether or not she's looking for a bite… of cake.
Altogether, the outfit, excluding the sunglasses and watch, was less than $100. The black cocktail dress does not appear like it one bit. The inexpensive purchase meant I had plenty of money left over for the wedding gifts.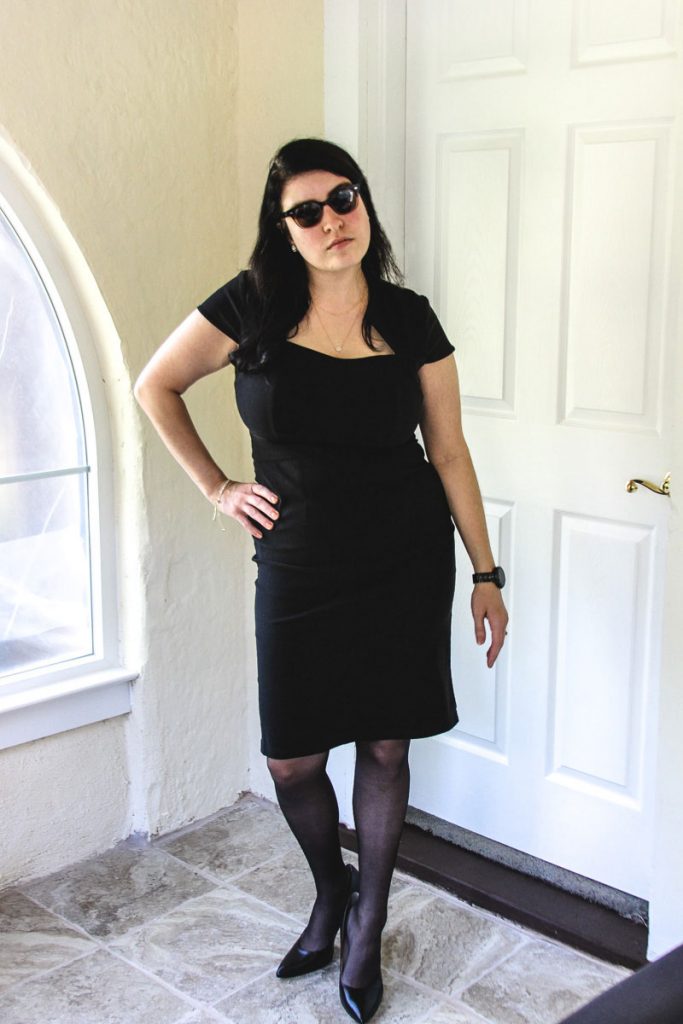 My sunglasses are prescription, and I have linked a dupe of my pair in the image caption. Pair the shoes with sheer black pantyhose and shimmeringly glamorous diamond and gold jewelry.
Besides being flattering for curves, the dress fabric is stretchy, making dancing vastly more enjoyable.
This site contains affiliate links to products. We may receive a commission for purchases made through these links.